The government has announced that all sporting activity in the Republic of Ireland can resume from 29 June.
Taoiseach Leo Varadkar said that most of the elements of easing coronavirus restrictions planned for Phases 4 and 5, including those relating to sport, had been brought forward to 29 June.
However, individual sporting organisations will decide how best to proceed after that date.
It is possible, according to Government sources, that most organisations might decide not to return to competitive action for some time, as they plan for adjustments that need to be made to limit the spread of coronavirus.
Strict limitations on spectators will still apply; the Taoiseach added: "We will all need to be careful. It will not be as it was before the start of the pandemic and for now sports will take place with very limited numbers of spectators.
"The virus hasn't gone away.  We are all still susceptible to it."
Mr Varadkar said earlier this week that he expected gatherings of less than 5,000 people might be possible from September but as of 29 June up to 200 can be present at outdoor events, rising to 500 from 20 July.
Minister for Sport Shane Ross has also announced a grants package of up €70 million to support the sport sector.
Up to €40 million will go the three main field sports organisations – the FAI, the GAA and the IRFU – if needed to ensure their "solvency and continued existence."
Their will be a 'Resilience Fund' of up to €10m for National Governing Bodies of other sports whose survival is threatened, €15m to support clubs whose survival is threatened and a 'Sports Restart and Renewal Fund' of up to €5m.
This additional funding will be invested through four new grant schemes, to be developed by Sport Ireland and the Department of Transport, Tourism and Sport, and administered by Sport Ireland.
IRFU chief executive Philip Browne thanked the government, saying: "Since the closedown of the country in March, Irish Rugby's income has effectively fallen off a cliff and while we have moved quickly to significantly reduce our costs, huge financial pressure will remain our reality until we return to a time when we can welcome supporters back to full stadia across our professional game."
FAI Interim CEO Gary Owens said: "I also want to thank the Government and all their agencies for their support for Irish football in what has been a very challenging time for everyone.
"Our funds have been tested greatly by the effects of COVID-19 so this funding from Government is most welcome. It is also a testament to the hard work of all our staff in these trying times when they have continued to work to get Irish football back onto the playing fields."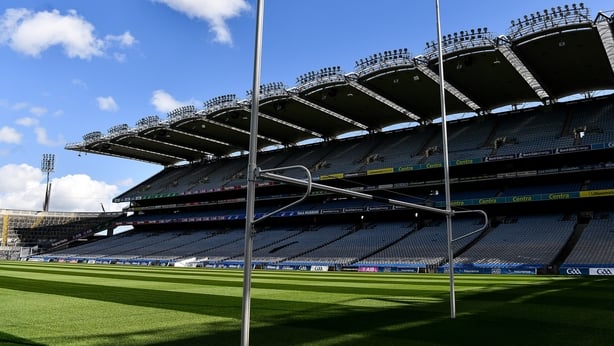 A statement from the GAA expressed the Association's "gratitude to the Government for the support package announced this evening.
"This funding will greatly assist our units in the weeks and months ahead as they prepare for a return to activity."
The GAA's initial date for the return to contact training was 20 July and Croke Park officials expected that this could be advanced to 13 July and possibly even 6 July, but contact training could now begin when the pitches reopen on 29 June.
While this is likely to give county boards more time to play their club championships, it's not expected that the All-Ireland series will come back any further in the calendar than the previously announced start date of 17 October.
As a 'close physical contact sport', rugby, along with boxing, had initially been listed under Phase 5 of the government's phased easing of restrictions, with contact not permitted until 10 August.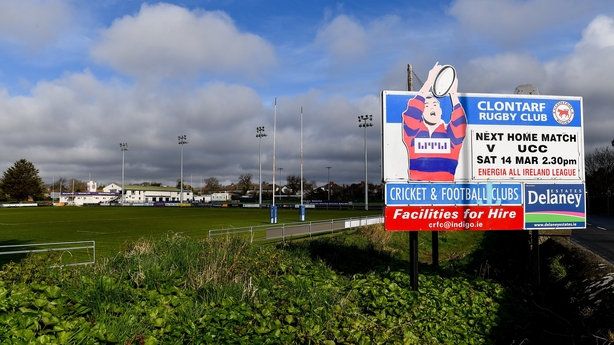 The IRFU said last week that is wasn't expecting club competitions to resume until September.
The Pro14 yesterday announced its intention to restart an abbreviated season with local derbies only on 22 August. The Irish provinces plan to resume training from 22/29 June.
As all-island bodies, some of the GAA and IRFU's clubs will only return to contact sport under Step 4 of the NI Executive's Coronavirus Recovery Plan, the date of which has yet to be confirmed.
The FAI said that soccer training in the Republic would resume at all levels from 29 June, with friendly games allowed from 11 July and competitive matches from 18 July.
European hopefuls Dundalk, Shamrock Rovers, Bohemians and Derry City were allowed to resume training on 8 June and have now come through six rounds of Covid-19 testing without a positive result – the FAI confirmed on Friday night that they have suspended the testing as a result of the government's announcement.
As of Wednesday, the League of Ireland clubs remained in talks with the Football Association of Ireland over a compensation package for an expected resumption behind closed doors in August.
Golf and tennis were the first sports to resume under strict social distancing conditions last month and horse-racing followed last week.